Tresorit offers a powerful tool for you with Selective Sync to further organize your data and offer granular synchronization between the cloud and your desktop computer. This feature makes it possible to determine the synchronization status for each folder in a folder structure.
If you would like to learn more about how to set up selective sync for the Tresorit for Windows or Tresorit for Mac desktop application, please visit this article.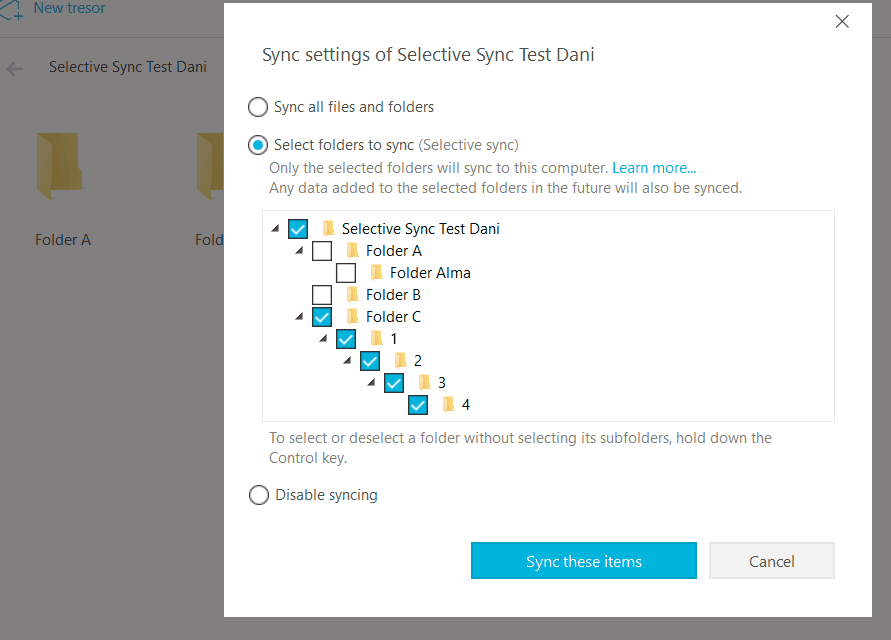 When a Tresor is shared, each user can select different Selective Sync setups for their own needs. However, there is an unexpected interaction that can occur with selectively synced folders. 
    For example, a user uses Selective Sync to setup a folder structure with a main folder and several sub-folders. The user selects a parent folder and sub-folders and to sync, leaving some un-synced with all the folders containing data.

     If the Tresor containing this folder structure is shared and someone deletes for example the main folder, the sync will cause the folder structure in the application to disappear with the data deleted.

    However, after a short while, the folder structure will re-appear with all the folders being empty.
Thanks for reviewing this article and learning more about how to set selective sync up safely. Let us know if you have questions and comments.