File syncing in Tresorit is an effective tool to organize and keep your data up-to-date safely. However, you should be aware of some of the limitations of Sync to avoid potential issues with this feature. 
If you are looking for solutions to the most common Tresorit syncronization issues please visit this article.
   In this article we focus on the relationship between Sync and various links created by the user or the operating system. 
The Sync function of Tresorit while versatile, cannot successfully operate with links, shortcuts or symbolic links in syncing tresors. These file types help you to organize various files and folders more efficiently in your chosen operating system.
Shortcuts can be used to point to a file or a folder from different places and can ease your data access. However, Tresorit can only work with direct and exact data, this is why trying to sync a shortcut will generate an un-synced, grayed-out .lnk file that you're unable to access.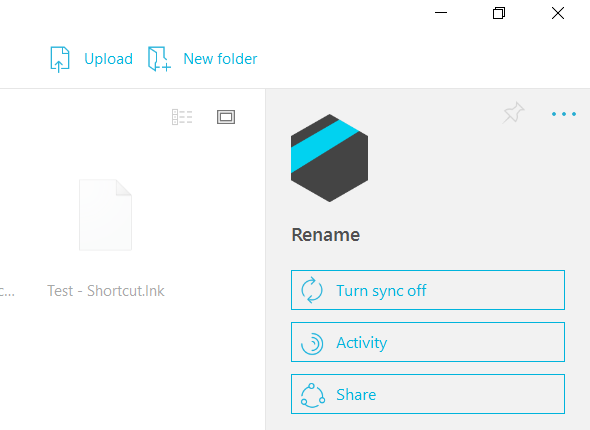 Similar to these, Symbolic Links in Linux and Windows will also cause issues. Tresorit is unable to sync these objects properly and the process will result in a sync error. Symbolic links are most regularly include links like the "My Documents", "My Pictures", "My Music", etc. folders. These are not exactly folders when you view and open them in your file browser, but rather shortcuts to folders located deeper within the file structure of the operating system.

We advise against trying to sync Symbolic Links on Mac systems as well, as it can lead to unexpected sync errors and application crashes.
If you encounter an error message like "LFSFileAccessError" while trying to sync, it is most probably generated by a symbolic link, that fails to sync. Excluding such links and shortcuts from the syncing tresor almost always solves the issue and the syncing process can be safely restarted.

Thanks for you attention, we hope this article was helpful in setting up your tresors and making their content easily available. If you have more questions, please contact our Support Team.