Tresorit Path provides an easy solution when you need to share the access route to items located in a tresor. All members of the same shared tresor can use this feature to send files and subfolders to each other.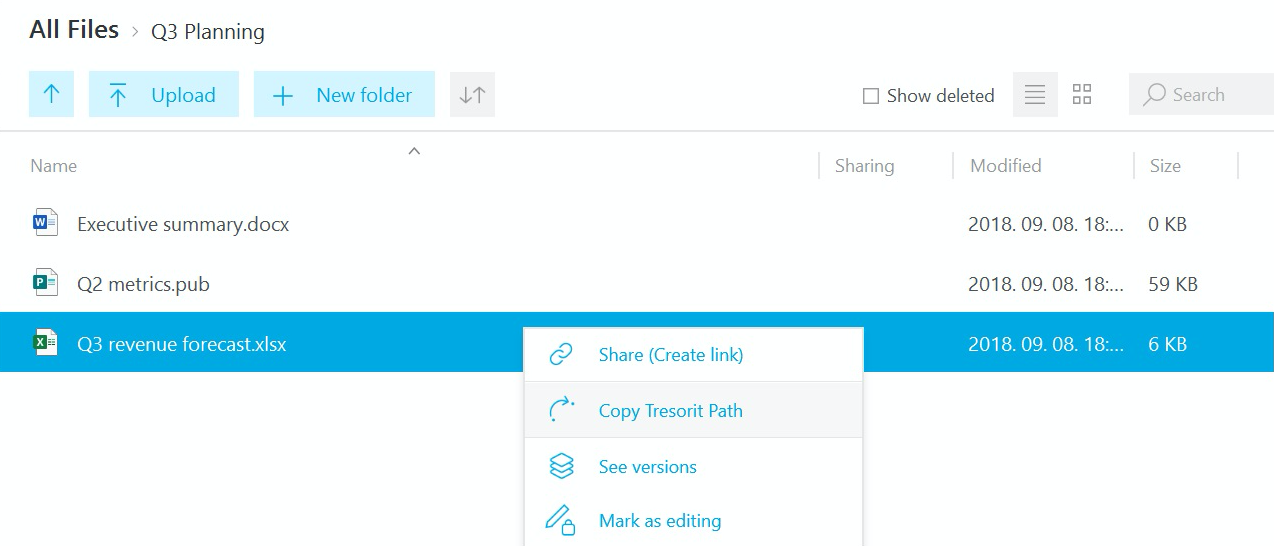 How to copy the path to your files
Open Tresorit.
Navigate to the item you want to share.
Right-click and select Copy Tresorit Path.

🏆 Pro tip: Use the hotkeys! ⇧⌘C on Mac and ShiftCtrlC on Windows and Linux.

Your Tresorit Path will be copied to your clipboard.
Send the link to your colleagues.
How to access files with Tresorit Path
Click the link or copy it to your browser, then select the Open in Tresorit option in the pop-up window. If you have Tresorit installed on your computer, it will open the location of the item you were pointed to.
📝 Note: If you don't have Tresorit installed, you can either log in to Web Access or download the app when you open the link.
---
Still have questions left? Drop us a line