Have you sent the document link to the wrong person?
Want to check who accessed your shared information?
No problem; you can manage and get insights about your shared data even after it reaches the recipient on the My Links tab.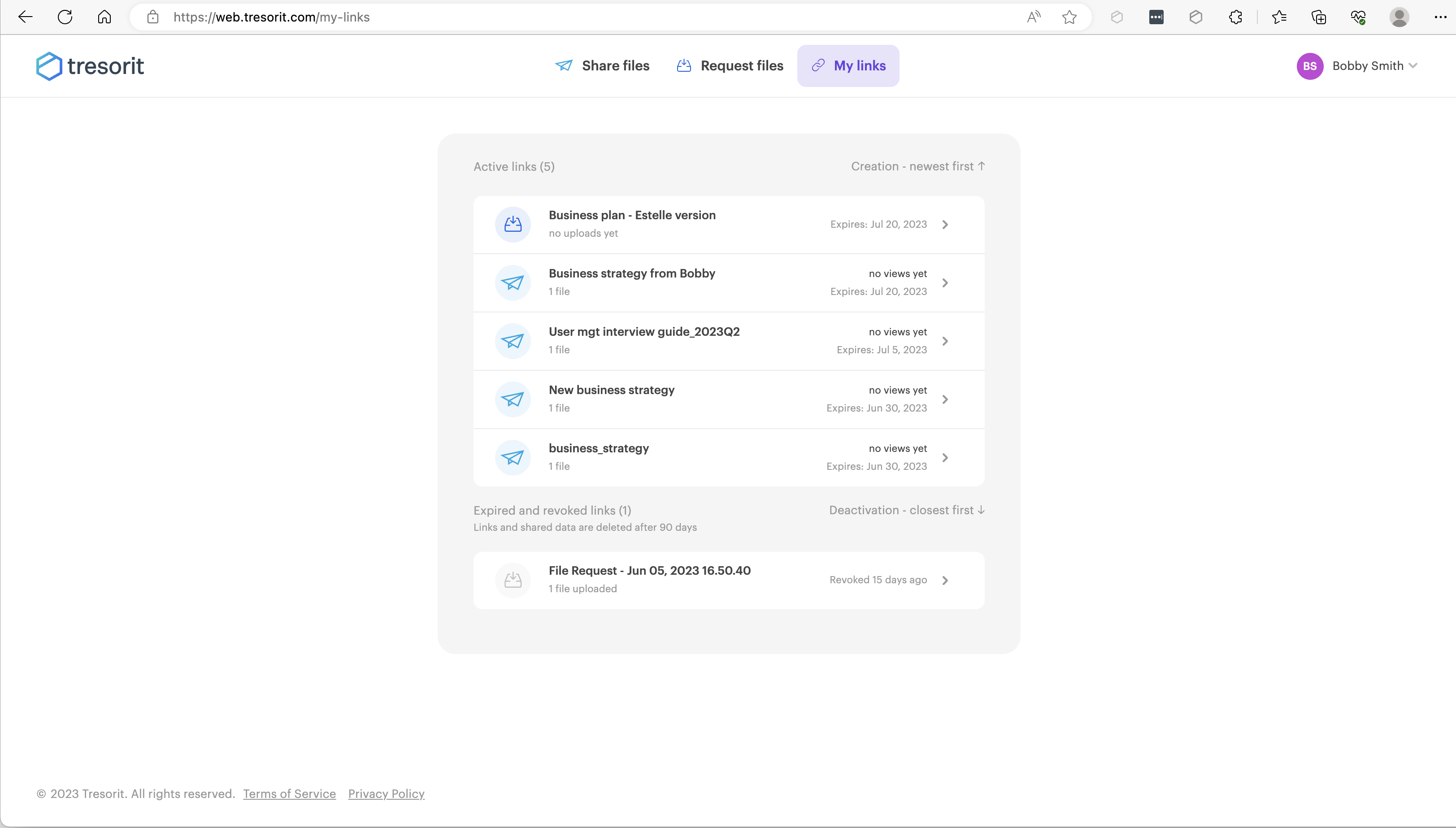 List your shared links - You can view essential information about your shared links as their name, number of files, number of viewers and expiry date.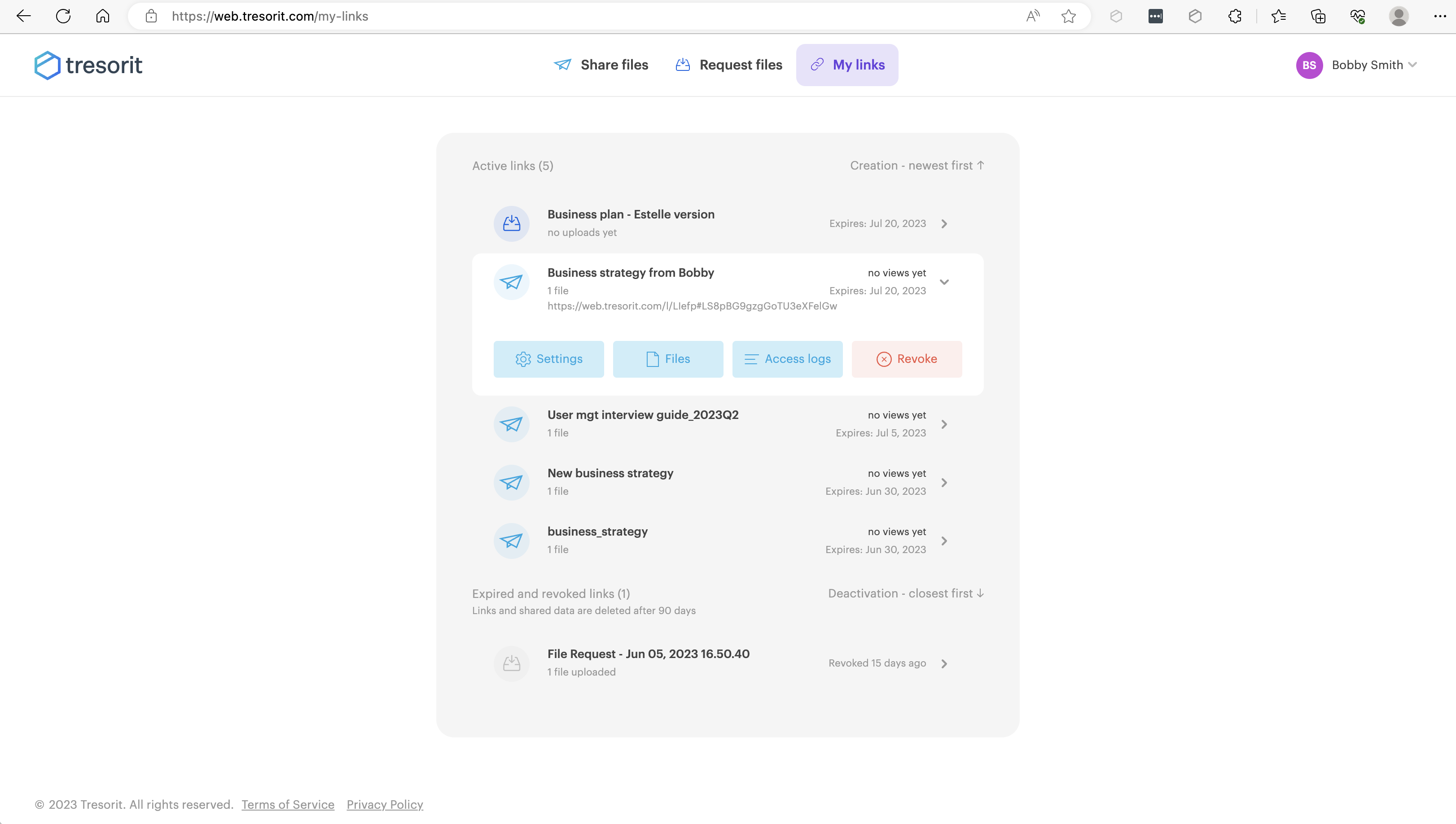 Modify access control settings - With a single click, you can modify access control settings for the link, for example, adding new recipients, turning on the password for the link or extending expiry.
View and modify shared files - You can add or remove files and folders without changing the shared link.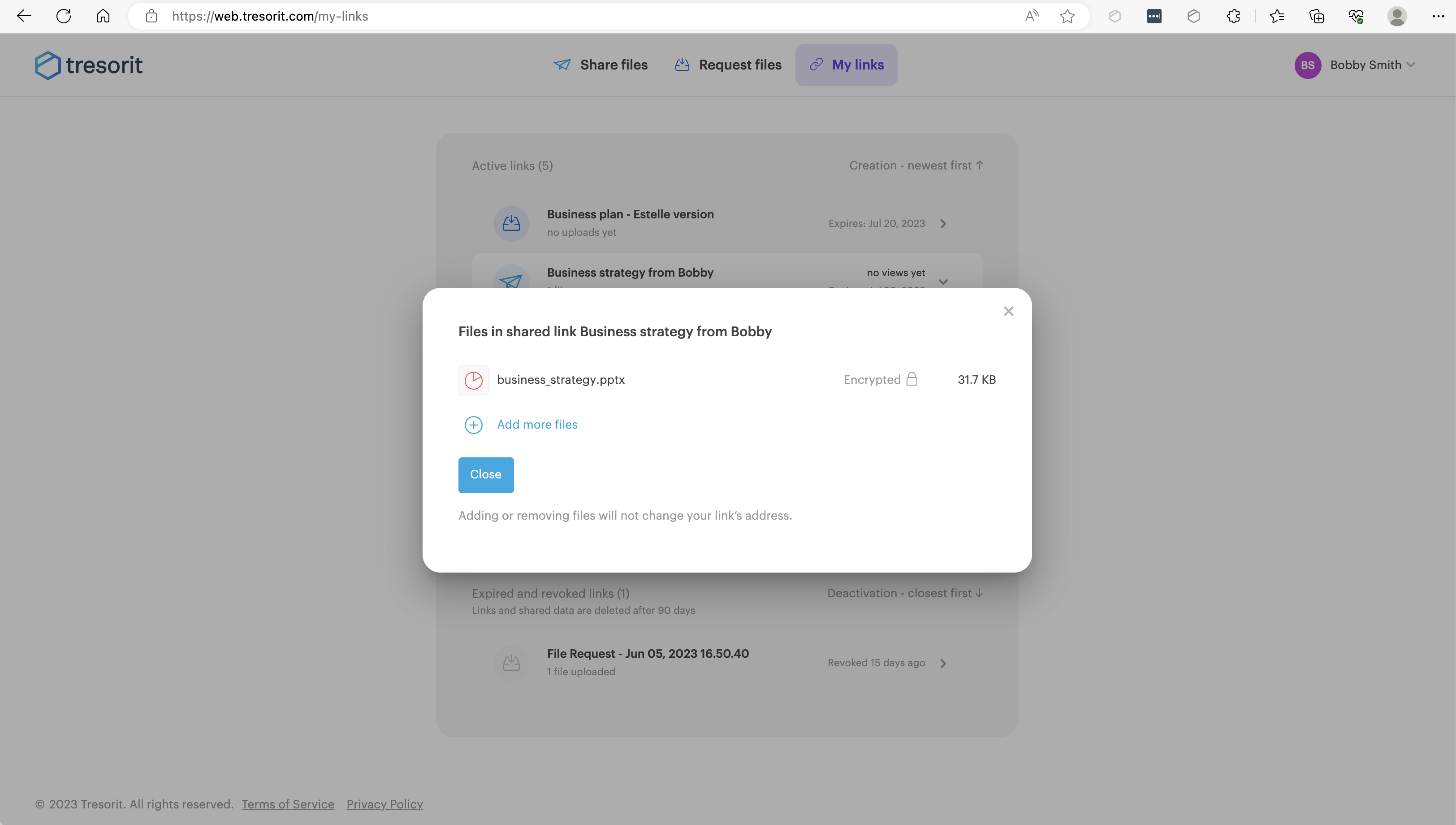 Review who accessed your data - By opening the Access logs, you can review who, when and from which IP address accessed your data. You can also check unsuccessful access attempts.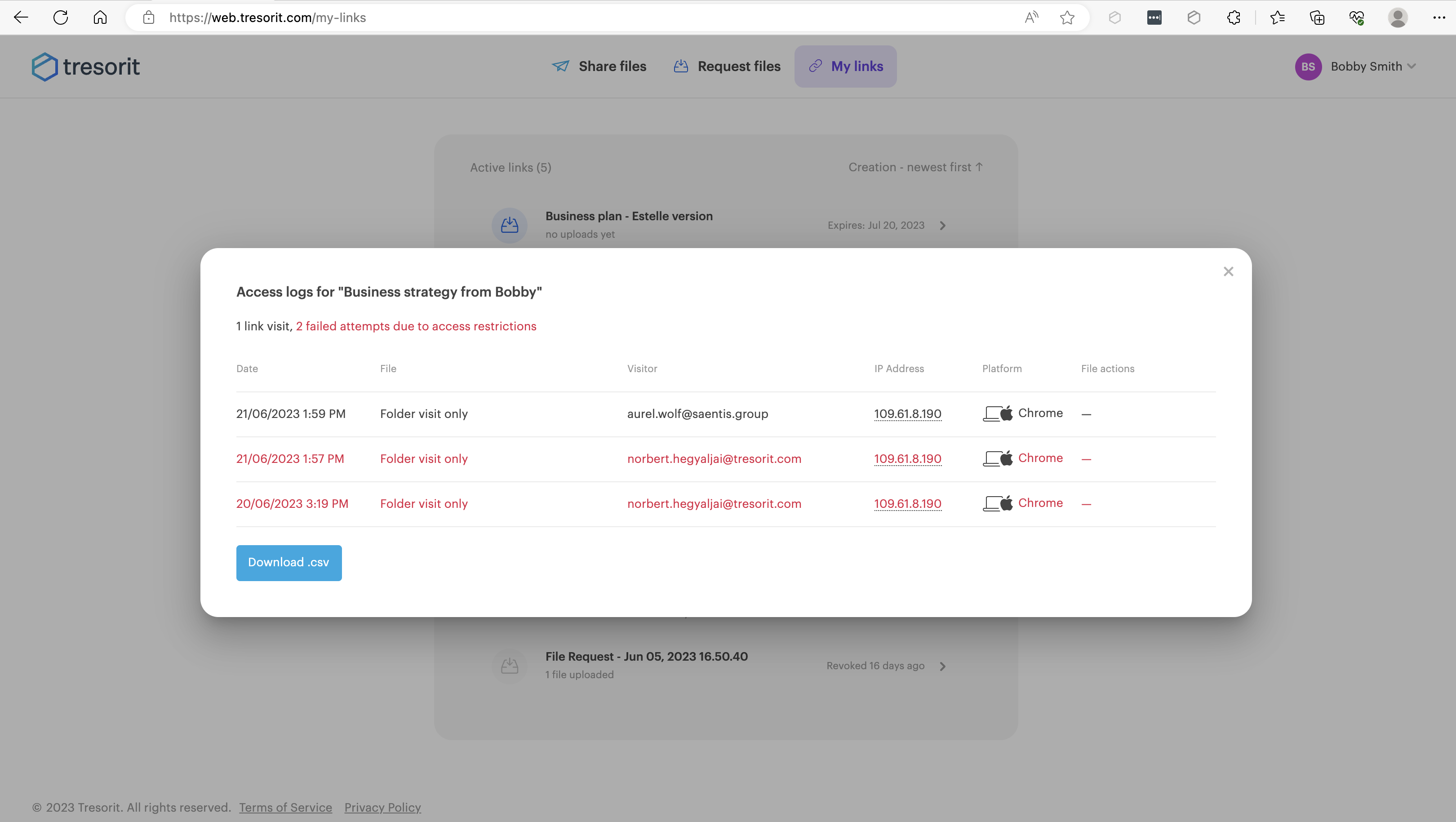 Revoke the shared data - Remove access from all recipients.
---
Still have questions left? Drop us a line