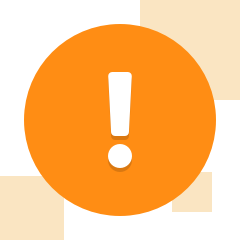 Availability: DRM is only available for users who joined Tresorit before 31 January 2020.

What is Tresorit DRM™?
Tresorit DRM™ is powered by Microsoft Windows Rights Management Services (RMS) technology that offers more control to businesses by extending security to documents once they have been shared and during collaboration.
The behavior of Tresorit DRM, however, varies depending on the environment, therefore, we cannot afford to continue operating it as part of our service.
If you already have DRM protected Tresors, you can still use them (you can add new files, and these will remain DRM protected) but you cannot create new DRM protected Tresors anymore.
How will I recognize DRM protected Tresors in my Tresor list?
You will find a small, green DRM tag under the name of DRM protected Tresors.
What kind of rights can I grant to users?
The chart below provides a comparison of roles and rights. 
Can I share DRM protected files with anyone?
Yes, you can invite members to DRM protected Tresors. However, share links are disabled.
How do I remove someone's access to a DRM protected Tresor?
Mouse over the relevant Tresor, select Share, and then mouse over the person you want to remove and click on the Remove button that appears. As in all Tresors, only Owners can remove Managers, Editors, and Readers, and Managers can only remove Editors and Readers.
If I remove a user from a Tresor, can they still access the files on their device?
No. Once a user is removed from a DRM-enabled Tresor they will no longer be able to open the files from that Tresor, even if previously synced to their computer. The user's only option will be to delete those files.
Which platforms are supported by Tresorit DRM™?
Tresorit DRM™ is currently fully enabled on computers running Windows 7, 8, 8.1, and 10 and secures documents created with Microsoft Office 2010, 2013, and 2016. PDF files are also supported and converted to PPDF (Microsoft Rights Management PDF Protected files).
On macOS, DRM encrypted files will be opened with Tresorit's in-app DRM file viewer, which you can use to preview Office documents and PDF files. By default, you cannot sync DRM-protected Tresors on Mac. To enable this feature, navigate to Preferences, open the Advanced tab and check the box left of Enable Advanced DRM. If you didn't sync the Tresor, but Direct File Open (DFO) is enabled, then you can use the Office apps installed on your computer to directly open and edit DRM-protected files from Tresorit.
When your DRM credentials are revoked, you will lose viewing and editing rights to these files, even if they are synced to your computer.
Can anyone, I didn't share with, access my DRM protected files?
No. Not even Tresorit or Microsoft administrators can see your data.
Can I disable DRM protection?
Yes, make sure the Tresor is synced to your Windows computer. Click More next to the Tresor and select Remove DRM protection. Copies of your files will be created in a new folder (with DRM removed in its name) without DRM protection.
What happens with protected files after I remove DRM protection?
After removing DRM protection, you will have a copy of the original files in a new folder that was created automatically. The original, DRM protected files and their Tresor will still be located in the same place on your device and in the cloud. You can delete the now obsolete Tresor and its contents, then create a new Tresor from the unprotected files.