HOW TO USE TRESORIT FOR BACKUP PURPOSES?
There are several users who would like to store their content in the cloud, why not do it securely? Tresorit gives you the solution to store your files in the cloud without the need of having them on your computer.
You have some really confidential documents that you want to store in the cloud securely and you do not want to have a single trace of it on your computer? --> Tresorit helps you
You have a small SSD or you do not have any space for all your photos? --> Tresorit helps you
In this quick tutorial we would like to show you how you can use Tresorit for backup. Please remember: you can always see what is in the cloud, so you do not need to keep your files on your local drive.
In the example we have a user who would like to protect their blueprints. As they are highly confidential, he does not want them on his computer just in the cloud. So let's see how you can do that: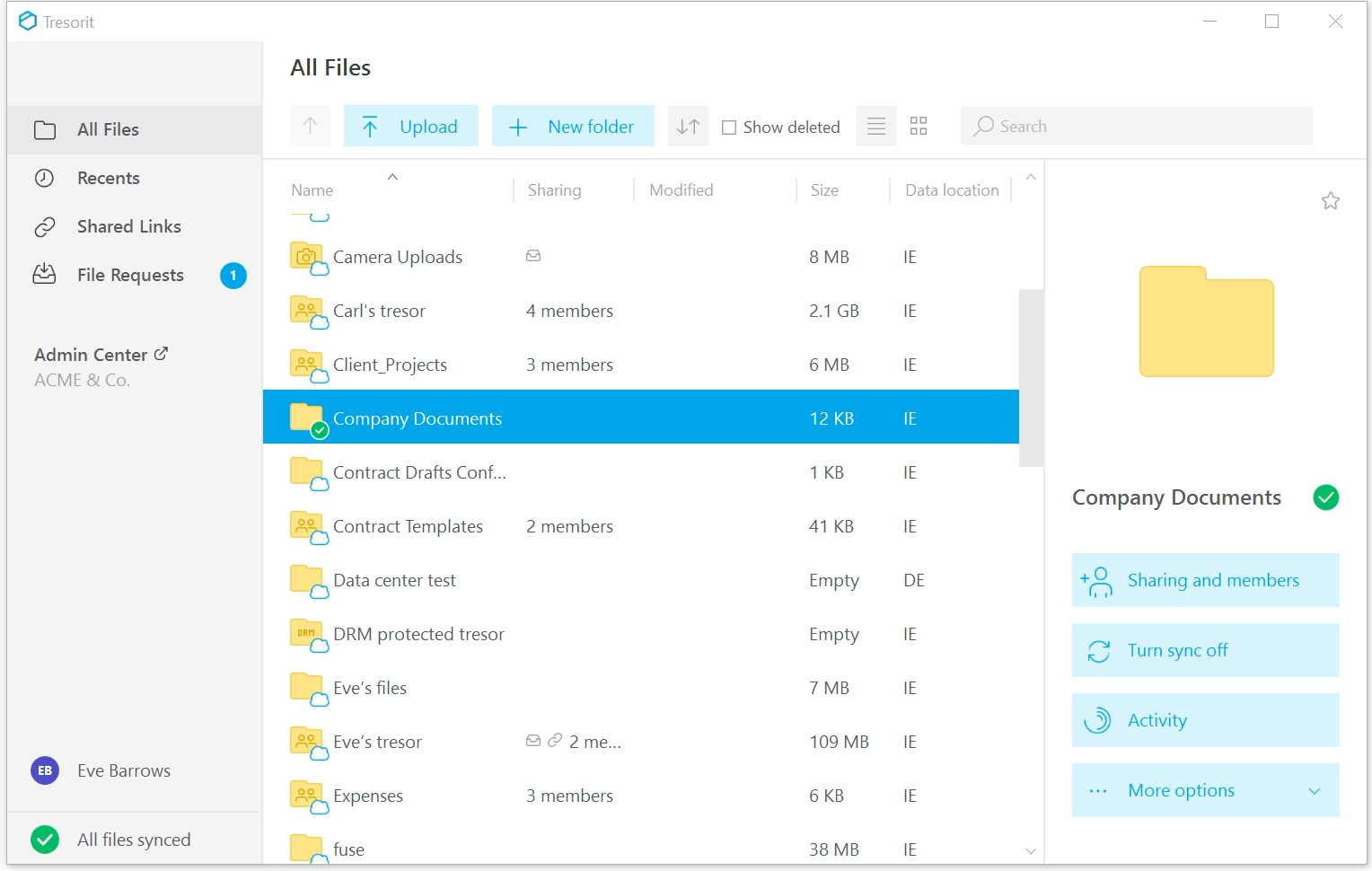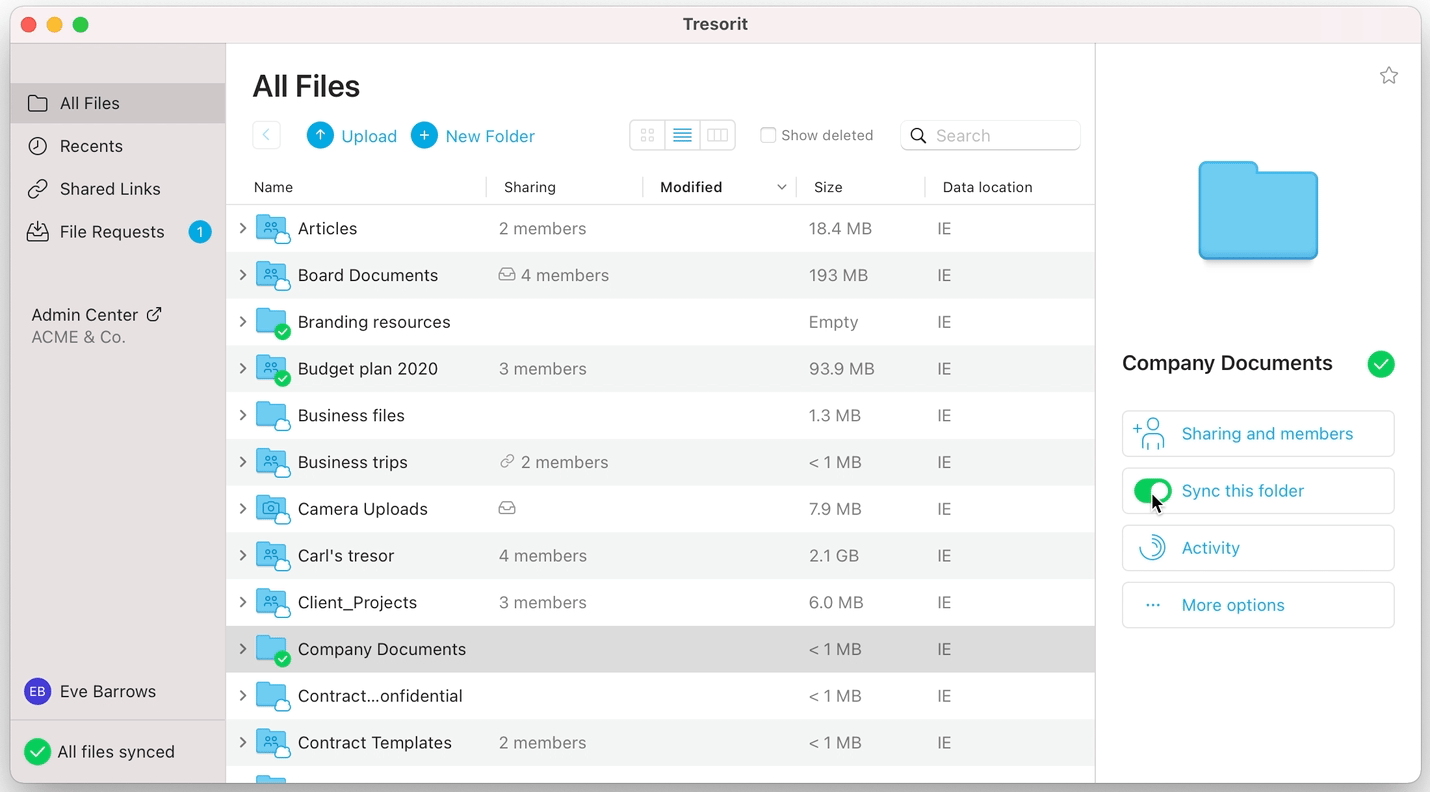 First, create a tresor with any of the methods.
Once the tresor is created you can see the "Blueprints" tresor and the green tick in its corner that means that the tresor is synced.
You need to move your mouse over the selected tresor where you can see a sync toggle.
Turn off the sync. Once the sync is turned off, you will see a cloud icon. That means that files can be deleted from the computer as this tresor is not syncing anymore, so file modifications will not be replicated in the cloud.
Files are available in the tresor at any time. Click on the tresor within the Tresorit app to see its content.
Pay attention if sync gets enabled again. If there are deleted files from that folder and he just enables the sync and selects the original folder, Tresorit will prompt a message saying that the folder he tries to sync is the same as it was before. Deleted files will be downloaded from the cloud again.