Two-step verification provides an extra layer of security to your account, preventing unauthorized access to your data even if your password has been compromised.
🏆 Pro tip: Admins can make 2-step verification required for users in the subscription under the Policies tab in Admin Center.
Using two-step verification
In addition to your password, every time you sign in to Tresorit, you will be required to enter a randomly generated verification code. You can choose to have the code sent to you in either a text message, email, phone call or verification app.
How to set it up
Open Web Access.
Head to your Profile page.
Click Security.
Click Enable under 2-step Verification.

Click Activate.
Choose from the options.

📝 Note: If you are not on a Business Plan, then you will need to set up Google Authenticator before you can use any other verification methods.

Follow the instructions.
Enter your password to confirm.
Change the primary method
If you have multiple verification methods set up, you can change the primary verification method with one-click.
Add a secondary method
In some cases, your primary verification method might be unavailable. If this happens, you can still access your account if you set up a secondary option as a backup.
Head to your Account page.
Click Security.
Click Change settings under 2-Step Verification.
Choose from the options.

📝 Note: If your primary method is a text message or a phone call, you can either choose a new option or set up a secondary phone number.

Follow the instructions.
Changing verification method on the app login screen
If your first option fails, or you just simply want to receive your authentication code from elsewhere, click Other verification options after you typed your password.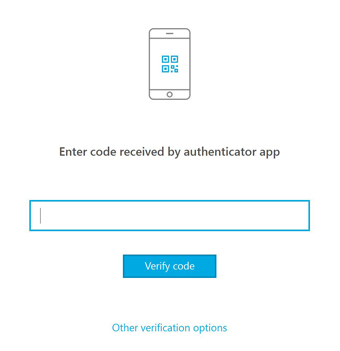 2-step verification when using Single Sign-On
If you're using Single Sign-On (SSO), 2-step verification is handled by your SSO identity provider (Azure AD or Okta), so you won't be able to set up 2-step verification within Tresorit.
---
Still have questions left? Drop us a line