This feature is ✔️ available for:
Role: Subscriptions owner, co-owners, co-admins
Plan: Professional, Business Plus, Enterprise
Custom branding your Tresorit subscription is a small but important step in showing your co-workers and clients that they're using a trusted and company-approved business tool. With this feature, you can add your logo and color to web interfaces and link download sites.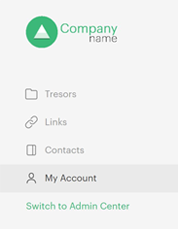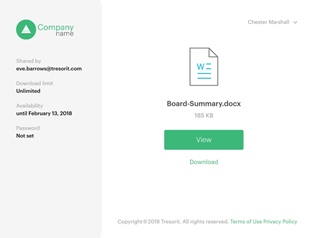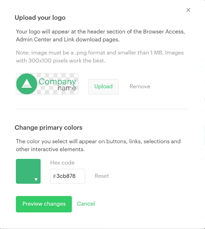 How to set up custom branding
Head to the Settings tab in your Admin Center.
Navigate to Customization on the right.
Click Set up.
Upload your logo.
Set brand color.
Click Preview changes.
Click Accept changes at the top.
Once you're done, every user in your Business Account will see your organization's logo in the header when using Tresorit from a browser. Admins can reset or update the branding settings anytime.
What changes?
The color you select will appear on buttons, links, selections, and other interactive elements in Web Access. The download pages of files and folders shared with links will also include your logo and color.
---
Still have questions left? Drop us a line