This feature is available ✔️ for:
Plan: Solo, Professional, Business Standard, Business Plus, Enterprise
Platform: Microsoft Outlook on Windows
Email address: The same email address should be used for Outlook and for the Tresorit account.
Sending encrypted emails is as simple as sending a regular email with Tresorit Email encryption.
Highlights:
The email content and the attachments are end-to-end encrypted and stored securely on Tresorit servers.
No data is stored on Microsoft servers.
Only the recipients of the email will have access to the email's contents.
Forwarded emails can not be accessed by others.
How to send encrypted emails:
In Outlook, open a New Email
Write your email as you usually do. (add recipients, subject, content, add regular & inline attachments, etc.)
Click the Email Encryption button in the top left corner to turn on email encryption for the email. (It can be turned on before writing the email as well.)
Send the email as usual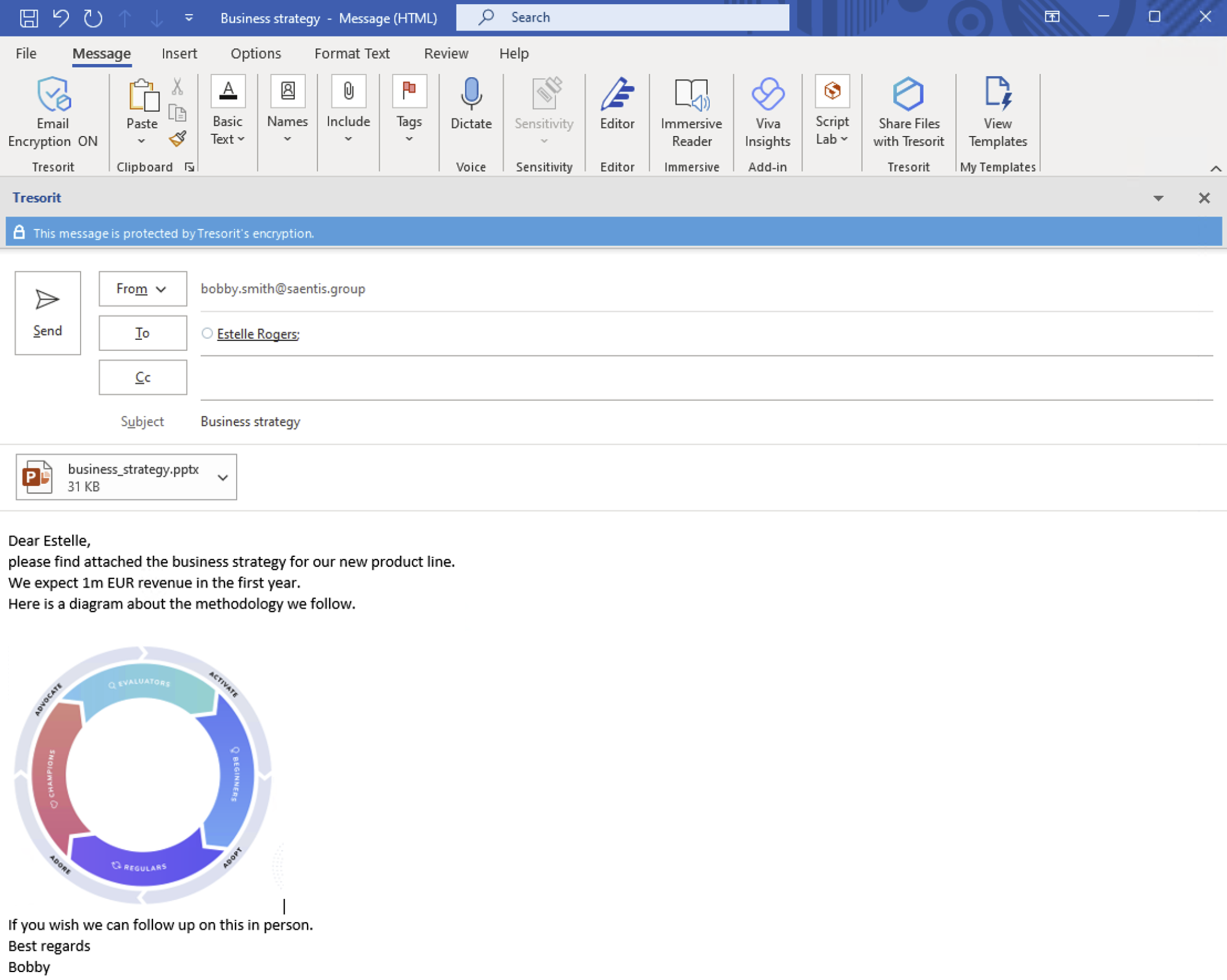 ---
Still have questions left? Drop us a line