Accessing encrypted email content is as effortless as possible without compromising security.
Receiving emails as a non-Tresorit user
Receiving emails as a Tresorit user
This feature is available ✔️ for anyone who is a recipient of a Tresorit Encrypted email.
In case the recipient does not have a Tresorit account or the email is opened on an unsupported platform, the message can be accessed in a browser.
Open the email and click on the Read and reply button to open the secure email viewer in your browser.
Enter your email address and verify it with the code you received.
Now you can access the secure email portal and read the email.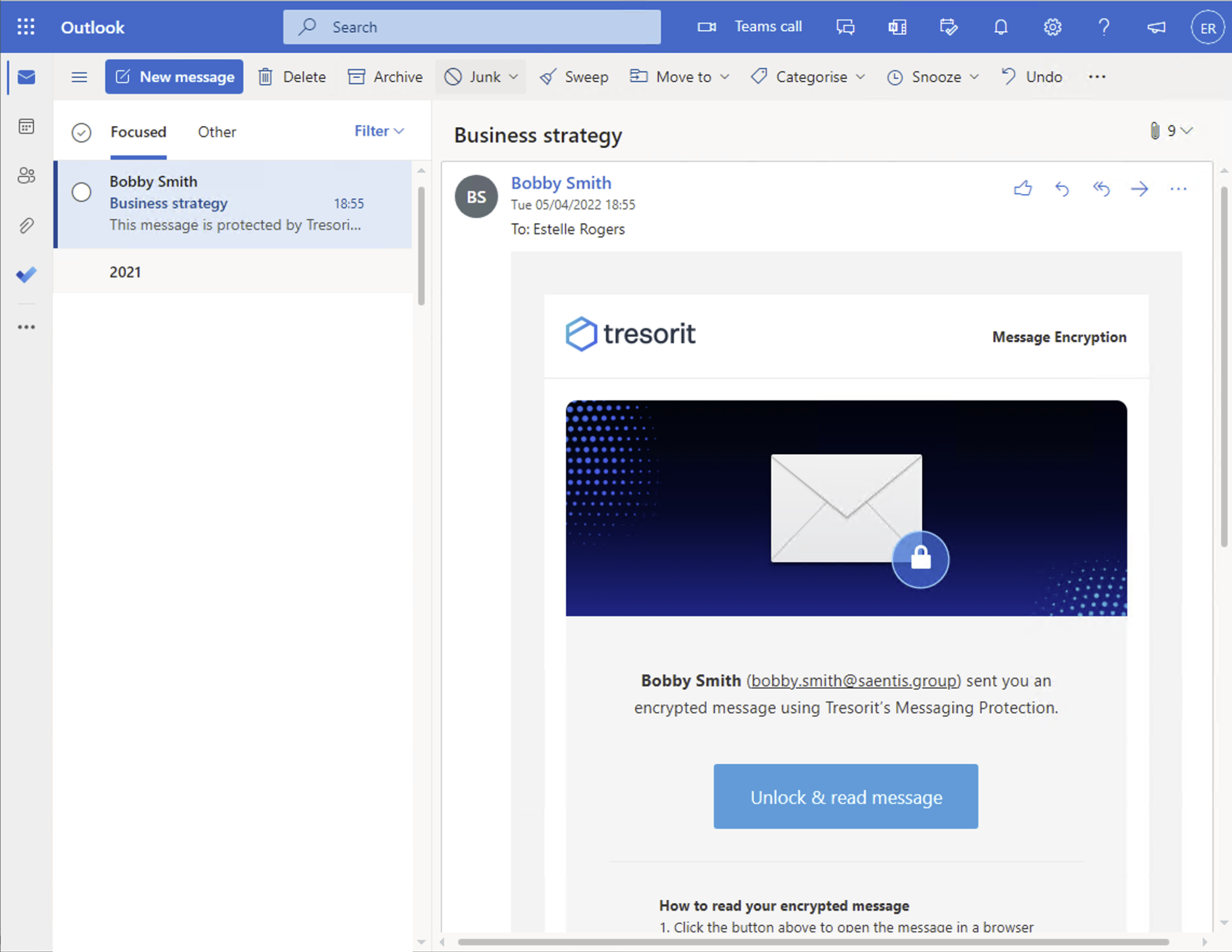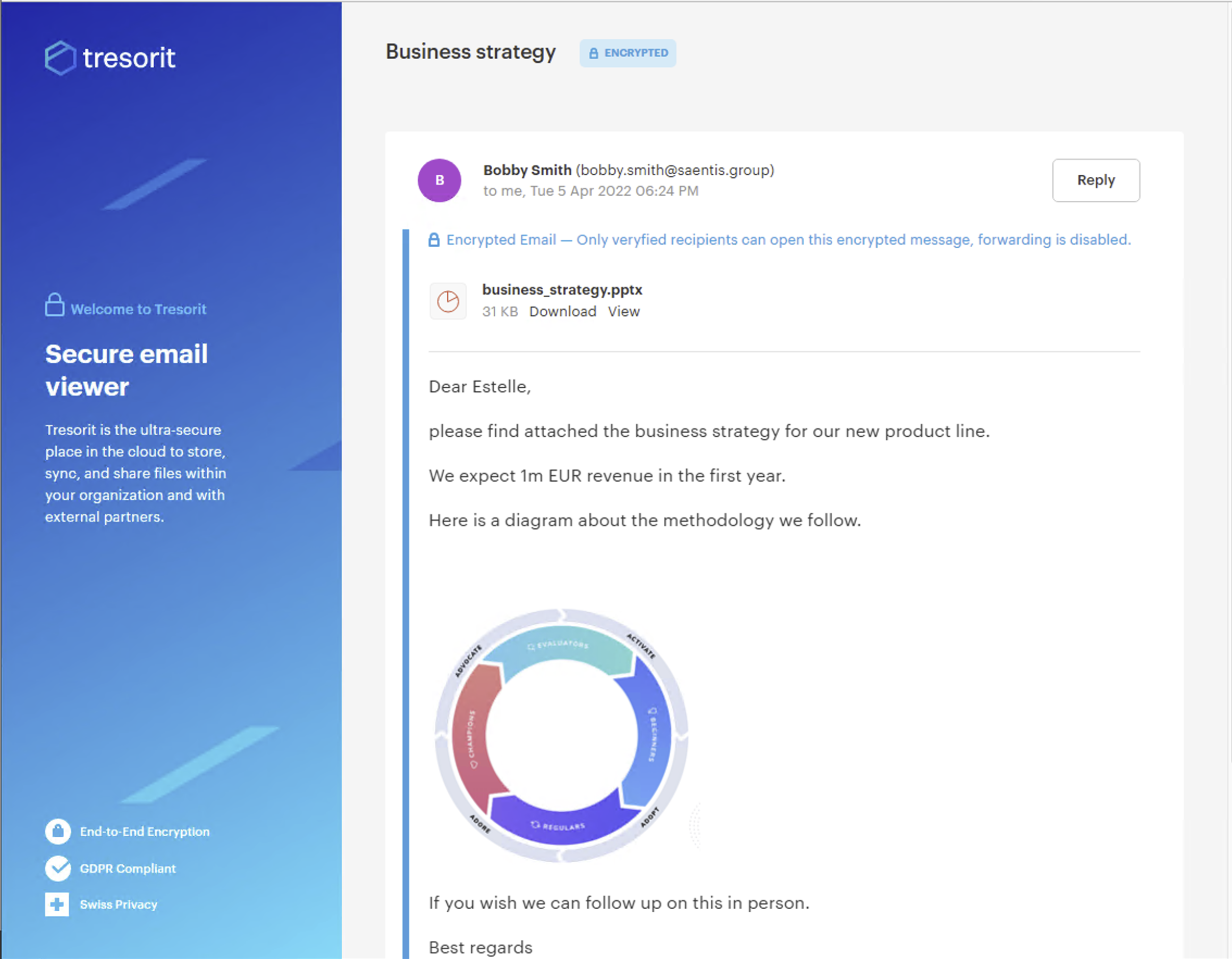 This feature is available ✔️ for:
Plan: Solo, Business Standard, Business Plus, Enterprise
Platform: Microsoft Outlook on Windows
Email address: The same email address should be used for Outlook and for the Tresorit account.
If you're a Tresorit user using email encryption, receiving an encrypted email is just like receiving regular emails.
If you've received an encrypted email, click on the email in your Outlook inbox, and the email is decrypted automatically.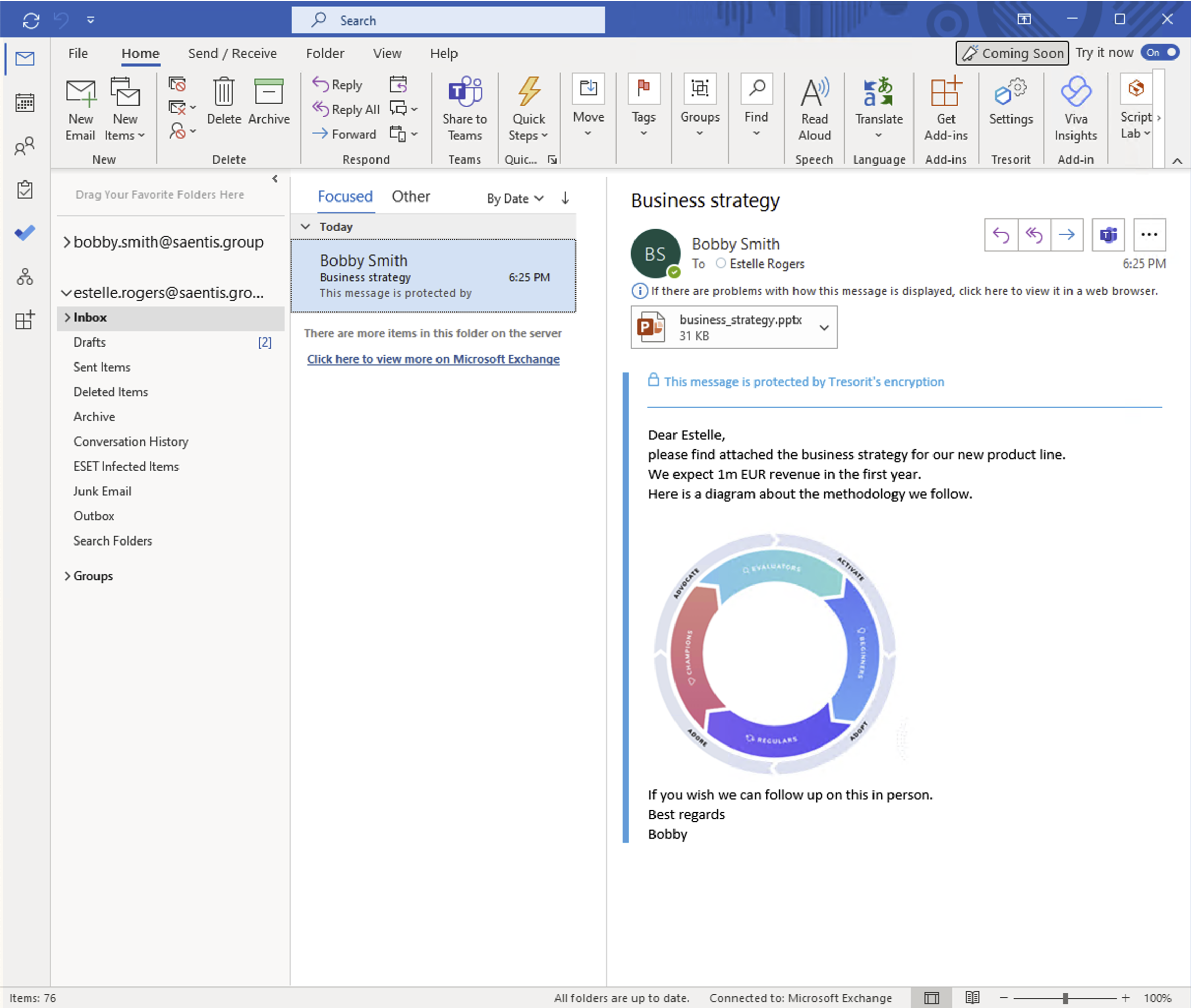 ---
Still have questions left? Drop us a line