Sending information back to the sender in a secure way is just as important as sharing it, therefore the replies are protected with the same level of security as all the data in Tresorit.
Replying securely as a non-Tresorit user
Replying securely as a Tresorit user
This feature is available ✔️ for anyone who is a recipient of a Tresorit Encrypted email.
Even if you're not a Tresorit user, you can send an encrypted reply from the secure email viewer.
📝 Note: Currently only the sender will receive the replies, no reply all functionality is available from the browser.
How to reply:
Click Secure reply
Write the email, add attachments, etc.
Click Send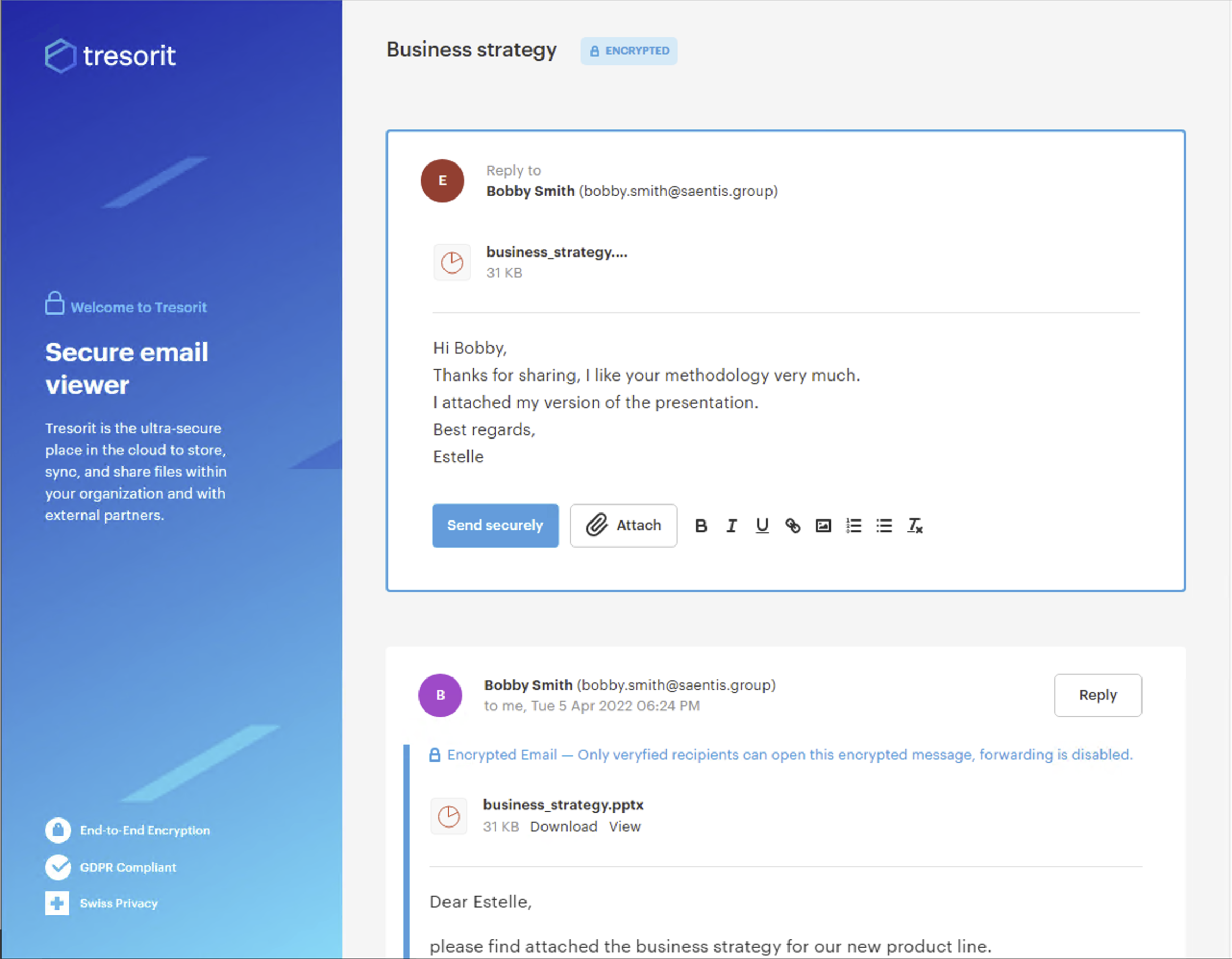 This feature is available ✔️ for:
Plan: Solo, Business Standard, Business Plus, Enterprise
Platform: Microsoft Outlook on Windows
Email address: The same email address should be used for Outlook and for the Tresorit account.
Tresorit users who are eligible to use email encryption can reply to encrypted email the same way as they reply to regular emails in Outlook.
📝 Note: In Outlook, users can reply to the sender or reply to all the participants.
How to reply:
Open the received encrypted email and it will be decrypted automatically
Click on Reply or Reply all, the reply message is encrypted by default
Write the email, add attachments, etc.
Click Send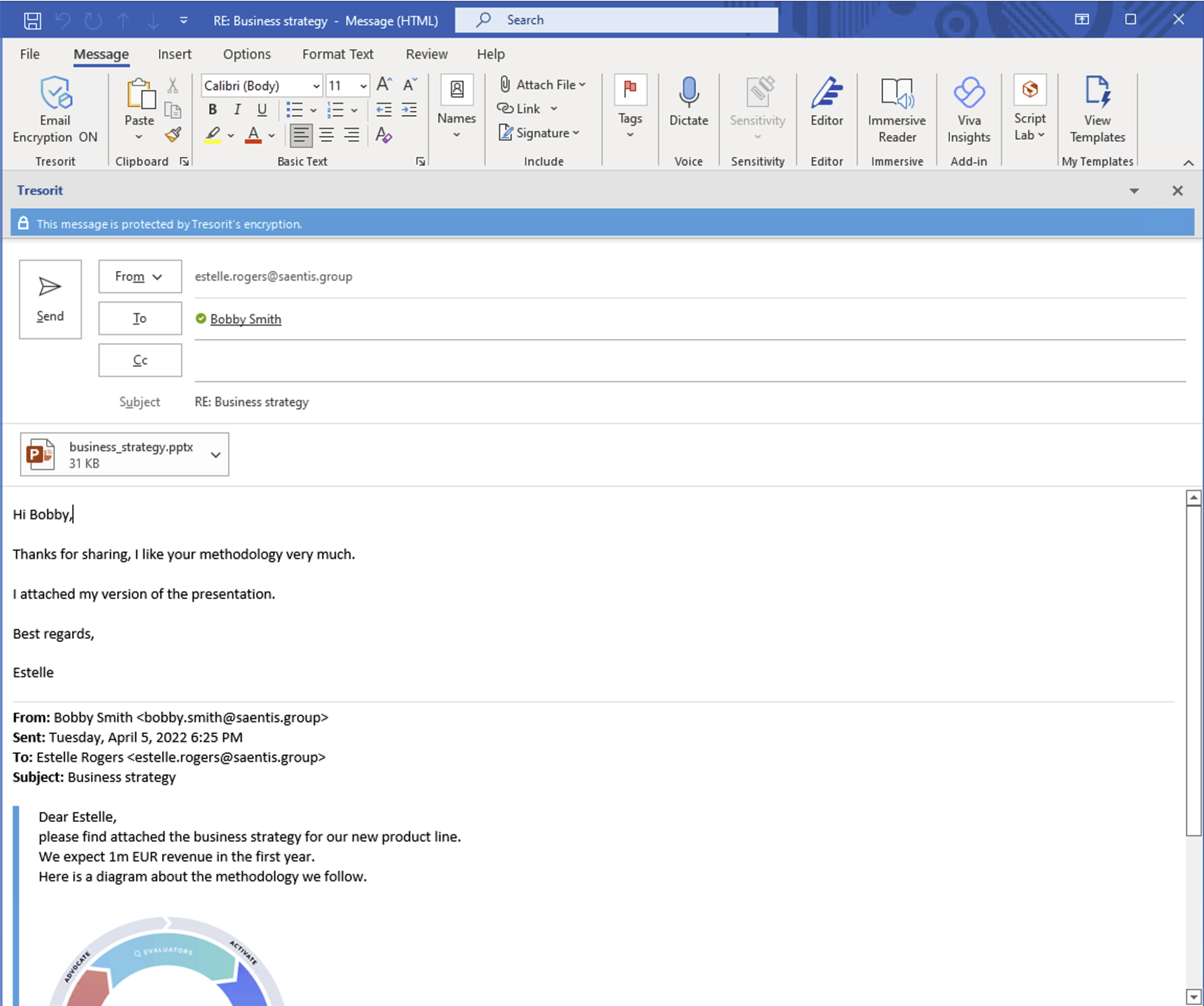 ---
Still have questions left? Drop us a line