Controlling access to confidential data is crucial. Unauthorized access can lead to legal and financial liability. Proper security measures are necessary to prevent security breaches and protect your reputation and financial well-being.
Company policies - Your Tresorit administrator can enforce sharing settings to ensure the data is protected with the required level of security. It is recommended to align the sharing policies during the initial setup of Tresorit FileSharing and ensure they are kept up-to-date.
The following access control settings are available:
Basic settings
Set who can access the data

Anyone with the link - Anyone who opens the link can access the data. You can add additional controls like passwords to increase security.
Only allowed users - Add specific email addresses or domains. Only recipients with access to the listed email addresses or email addresses with the provided domains can access the shared information.
Only members of the Tresorit subscription - Only recipients from the Tresorit subscription can access the shared information.

Set open count - Define how many times the recipients can access the documents.
Set expiry - Define when the shared data is no longer available for the recipients.
Add password - Provide a password that is required to access the data. Sharing the password on a different channel from the links with the recipient is recommended.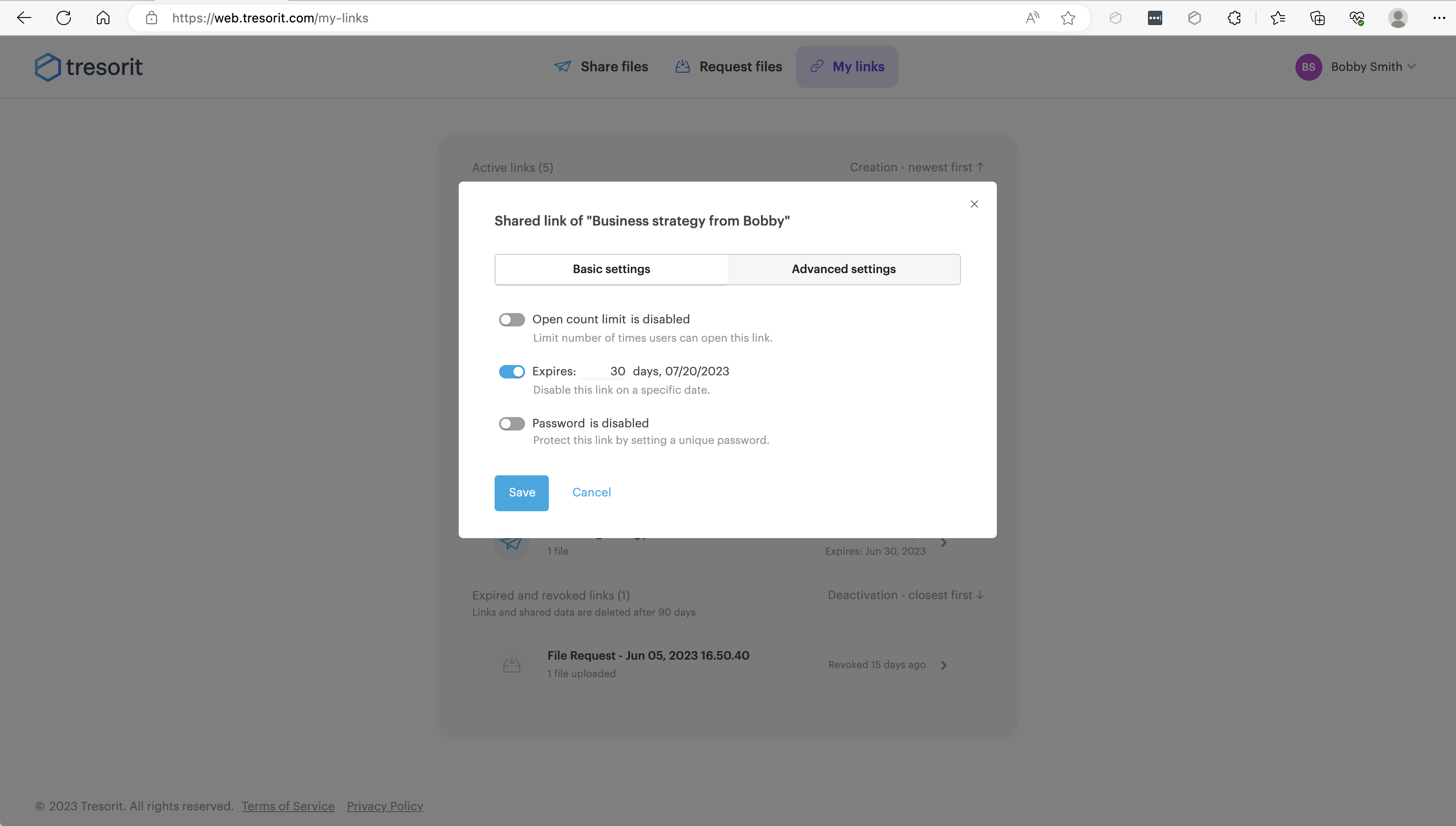 Advanced settings
Watermark - Add a dynamic watermark to your shared documents to prevent data leaks. More information about watermarks in Tresorit is available here.
Detailed access logs - Track who, when and from what IP address opens and downloads your shared information. More information about tracking shared links is available here.
Log page view data - Get insights into how much time your readers spend on each page. More information about document analytics is available here.
Require email to view - Request and validate the email address from the recipient.
Disable download - Prevent recipients from downloading your shared content. They can only open the data you shared in the browser.
Email notification - Get notified when someone opens your link and accesses your data.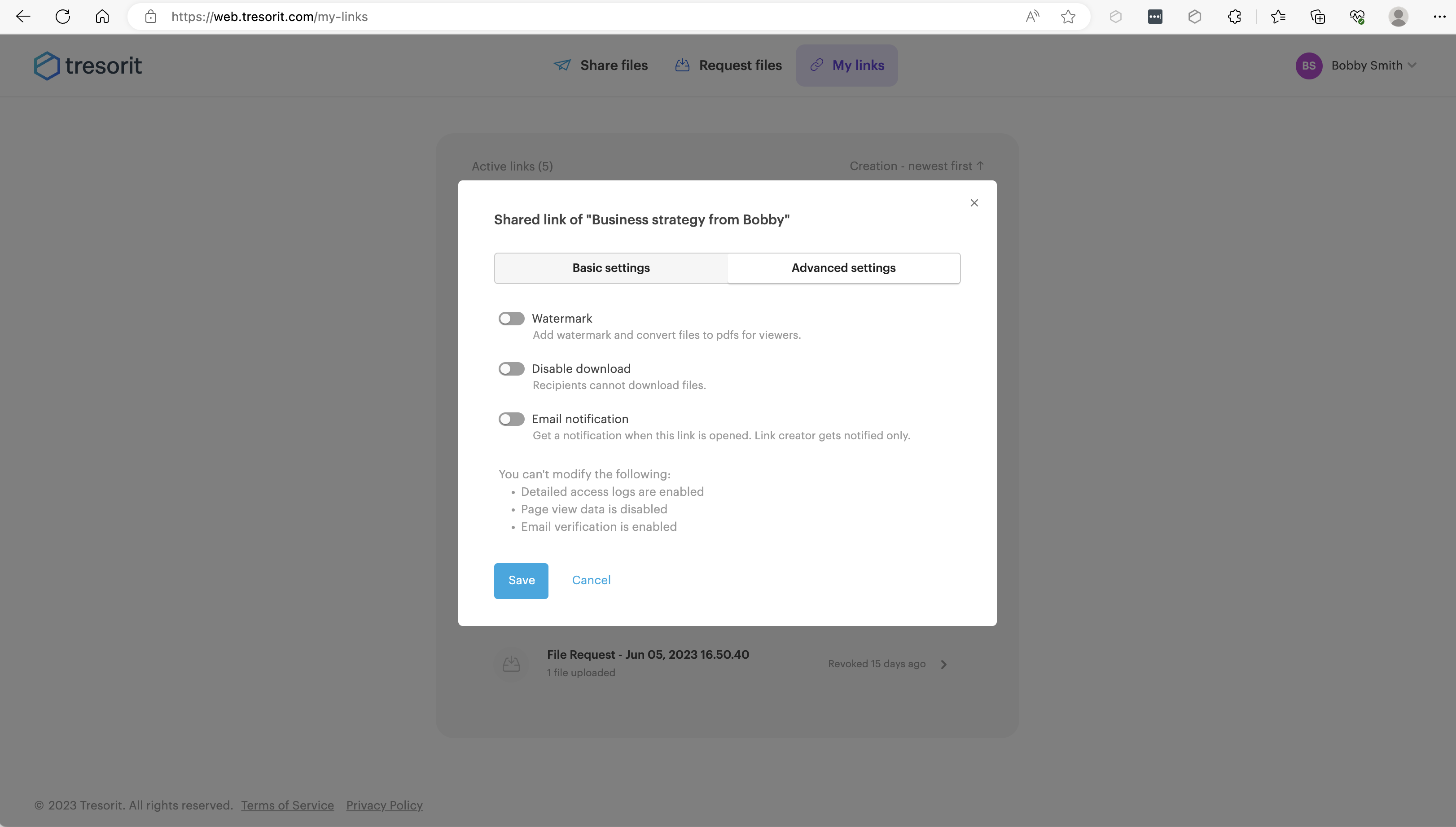 ---
Still have questions left? Drop us a line