This feature is available ✔️ for:
Plan: Personal, Professional, Business Standard, Business Plus, Enterprise
Platform: Windows, Mac, Web, iOS
You can manage eSign requests on Windows, MacOS. You can review eSign requests on iOS, Android and Linux.
🏆 Pro tip: You can start the eSign request creation from the Windows, MacOS apps, you will be redirected to the Web workflow.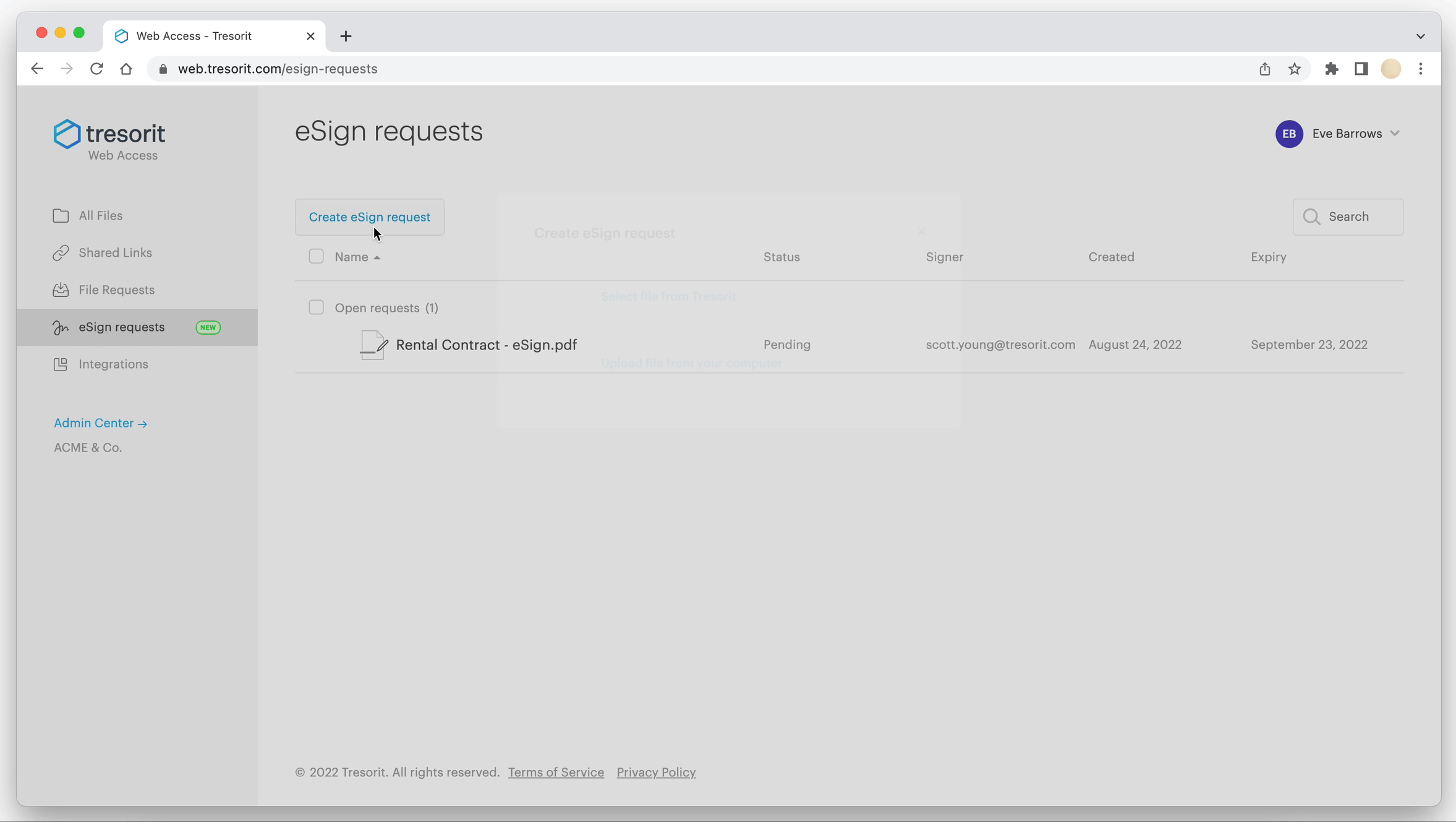 Click eSign requests on the left side of your Web app
Click Create eSign request.
Add a signer(s)'(s) email address and set up an expiry date.
Note: you can add yourself as a signer.

Click Create.

Copy the link and share it through a secure channel.
Creating eSign requests is only available for files stored in classic folders.