This feature is available ✔️ for:
Plan:Business standard, Business Plus, Enterprise
Add-on: activated Tresorit eSign for the subscription.
You can keep your company data in check by assigning custom policies to different teams and departments. Tresorit offers Policy Templates to support admins with user management where they can set up security protocols, define allowed devices and limit features like sharing, folder creation and sync.
Learn more about other policy options here and get an introduction to email encryption rules here.
Introduction to eSign admin policy settings
There are cases when Admins want to limit the potential users of Tresorit eSign. It can be simply done, by setting up this policy.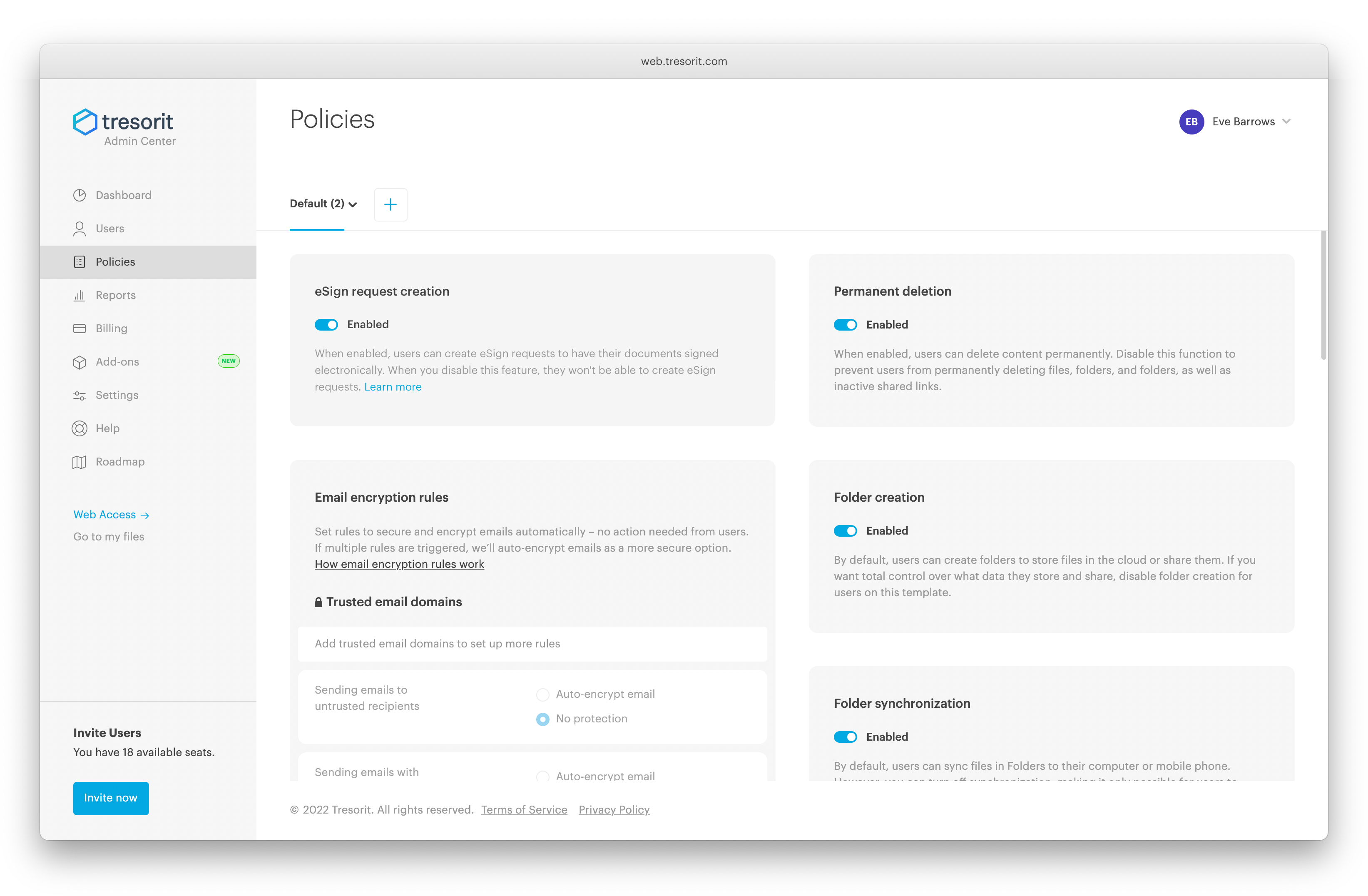 Enabled: You choose to select users who have access to Tresorit eSign features. Users with rights will be able to create eSign request links to documents, sign documents, revoke and manage access links. This policy setting affects user accounts. Tresorit eSign add-on is by default available for the whole subscription.
Disabled: Users will not have access to eSign features under the eSign request tab. They will receive a notification message stating the feature is not available for them, when trying to access eSign. If requested, they will be able to sign documents. Please note that in shared folders where the user has owner permission, they will have access to all eSign request links and will be able to close and delete them.