While Dropbox does encrypt your files, they still have access to the encryption keys, meaning that you're not fully in control of your files. Unlike Dropbox, Tresorit uses end-to-end encryption to guarantee the safety of stored and shared content.
With just a few simple steps, you can transfer your Dropbox files to Tresorit.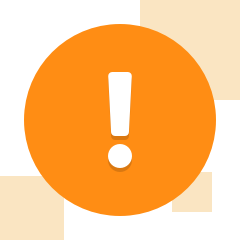 Before you start: Make sure you do not sync your files from the same folder to both Tresorit and Dropbox since that might generate syncing errors and loss of files.
1. Sync Dropbox files to your desktop.
First you will need to download your Dropbox files to your computer. The easiest way to do that is by syncing these files to your local Dropbox folder.
Once you're done, you can either move your files to a new folder or leave them where they are – just make sure you don't sync them to multiple cloud apps.
2. Turn off Dropbox sync.
To avoid duplicates and other sync issues, switch off Dropbox sync as soon as you are sure that your data is up to date.
3. Start Tresorit.
You'll need to download the desktop client if you haven't done so already.
4. Drag & drop the main folders to Tresorit to create tresors.
In Tresorit, your shareable, encrypted folders are called tresors. Collaboration is managed on a tresor level, so create a tresor for folders where you want to invite others later.
There are several ways to create a new tresor:
Drag & drop your selected folders one-by-one to your Tresorit app to create a tresor.
Right-click on the main folder in Windows Explorer or Finder and select "Add to Tresorit"
In the Tresorit application click on New Folder and select the main folder you would like to add to Tresorit
5. Monitor the process.
By checking the progress bar at the bottom of your Tresorit client, you can track the migration's process and monitor the number of items already migrated as well as the remaining ones.
How long will it take?
Depending on how many folders and files you have, it may take several hours for all of it to download from Dropbox and upload to your Tresorit account. However, it should not stop your productivity: you can start using Tresorit right away.
Can I pause the migration?
To temporarily stop importing your content to Tresorit, right-click on your sys-tray icon and choose Pause Syncing. Click Resume Syncing to continue importing from where you left off.
My internet connection went away
If the migration is interrupted — e.g. if your Internet connection goes away — it will resume where it left off if the connection comes back soon.
I'm getting Conflicted Copies after importing. What should I do?
Conflicts can happen when you import your data multiple times into the same Tresorit account, or when there's a glitch during the uploading process. Upload your files only once in order to prevent conflicts. If you end up with duplicate data, the safest solution is to remove the duplicates manually. You can track the latest version of the files through the Activity and Version History.
Do you recommend any third-party apps to migrate my data?
No. We have reviewed many of them and did not find any that would offer proper security to your data in transfer. In other words, these services will have access to your personal data and will not be able to properly secure it. If you already gave a try to one of these apps, we recommend checking your lists of connected services on the websites you use and removing them, especially the ones that you do not use anymore.
---
Still have questions left? Drop us a line