There are two ways to share your content. Either by inviting people to collaborate or by creating a share link. Both methods are secure and easy to setup, but they have important differences:
When you invite someone to become a member of a tresor it requires a Tresorit account: recipients need to register with an email address to collaborate on the files. Available options in a shared tresor are defined by your permission.
Sharing tresors, folders, and files by sending a link allows all recipients of the link to easily access and download the files without a registration.
Subscription membership can also add granularity to the ways you can share with Tresorit, as some sharing settings are only available for individual and business plan holders. Becoming a member of a subscription does not mean that a user has access to the content created and shared by others by default. 
💡 Pro tip: Admins can define company guidelines for different document types to regulate content sharing. Tresorit business admins can set up custom company policies and define which users can use these features to share content.
User roles vs. access permissions - know the difference
When you use Tresorit's collaboration features, your available options in a shared tresor are defined by your permission. This setting is unique for every shared tresor. But, when you are a part of a Business Subscription, there's an additional role you have, defining whether you can access and edit the subscription's billing, users and security settings.
User roles
Roles define which users can see and modify subscription details like billing, policies and roles.
Subscription Owner: Tresorit Business Subscriptions are administered by one person who has an extended set of rights. They manage the billing and users and can also put security measures in place to protect confidential company data. They are allowed to set up integrations such as SSO, provisioning and SIEM.
Co-owners can delete users, remote wipe devices and reset lost passwords when Advanced Control is enabled. They can't manage billing, but they can purchase additional licenses by inviting new users to the subscription. This role is only available with an Enterprise plan.
Co-admins help in day-to-day user management: they can invite, suspend and remove users, manage policies, unlink devices and suspend compromised user accounts in case of a breach or a lost device. They can't manage billing or buy additional licenses.
Users: Users can't access subscription details.
Access permissions
Permissions define whether members of a shared tresor can modify, delete or reshare its content.
Owner: They can edit, delete and reshare files and folders or delete the whole tresor. By default, you own the tresors you create, but it is possible to transfer this role.
Manager: The default and highest level of permission in a shared tresor. They can share, read, edit, and delete files and folders.
Editor: They can read, edit and delete files and folders. Editors can only share files via links (if link creation is available), they cannot share folders or the tresor itself.
Viewer: The lowest level of permission — they can only read and download content.
DRM protected tresors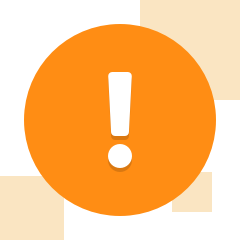 Availability: DRM is only available for users who joined Tresorit before 31 January, 2020.
Permission levels are a bit different in DRM protected tresors. Tresorit Digital Rights Management (DRM) adds an extra layer of protection to files stored on the cloud. In DRM-protected tresors, Editors and Viewers are prevented from saving, printing, copying or taking screenshots of files. Also, to avoid accidental disclosure of confidential DRM files, a DRM protected file attached to an email cannot be opened.
---
Still have questions left? Drop us a line